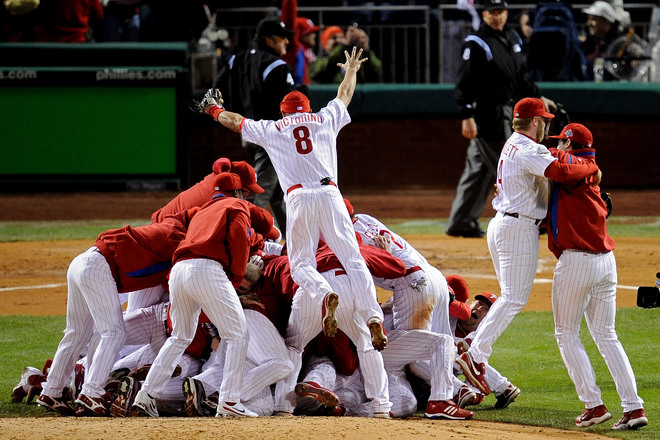 Imagine your ringtone = this
Are you having trouble convincing your friends that you didn't actually just hop on the Phillies bandwagon immediately after the NLCS? Do you want to show that you've actually been a devoted Phillies fan your entire life, so much so that you have them as your ringtone? Or maybe you just had to leave for the Democratic Republic of the Congo 35 minutes before the start of Game 5 and end up having to watch them clinch by yourself in Central Africa, so now you feel that hearing Harry Kalas call the final strike of the World Series every time your phone rings is the closest thing to having been in town when the Phils actually clinched?*  Regardless of the reason, if you want that Phillies World Champion ringtone then you've come to the right place!
Phillies World Series Champions iPhone Ringtones
NOTE: These have only been tested with the iPhone, and I am pretty sure that they will only work with an iPhone.  However, I'm more than willing to put them up as .mp3′s or whatever else that will help get them onto your phone; I'm kind of a nerd, so just let me know, and I'll see what I can do. You can also click here to learn how to turn your mp4 to mp3.
How to Get Them On Your iPhone
First, to download a file, just right-click on the link and click on "Save Link As" (or the equivalent).  When they are finished downloading and you double-click/open the files, they should automatically go to the "Ringtones" section of ITunes.  From there you just plug your iPhone in, drag them from the "Ringtones" section onto your phone and, voila: get ready to relive the greatest moment of your life over-and-over again every single day (depending on how cool you are)!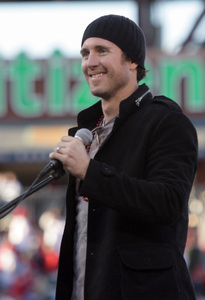 1. Chase Utley – "World Fuckin' Champions" Ringtone (without crowd reaction) (0:10)

Audio clip: Adobe Flash Player (version 9 or above) is required to play this audio clip. Download the latest version here. You also need to have JavaScript enabled in your browser.
2. Chase Utley – "World Fuckin' Champions" Ringtone (with crowd reaction) (0:30)

Audio clip: Adobe Flash Player (version 9 or above) is required to play this audio clip. Download the latest version here. You also need to have JavaScript enabled in your browser.
3. Harry Kalas Calls the Final Strike of the 2008 World Series (0:27)
Audio clip: Adobe Flash Player (version 9 or above) is required to play this audio clip. Download the latest version here. You also need to have JavaScript enabled in your browser.
4. Harry Kalas Calls the Final Strike of the 2008 World Series (FULL) (0:43)
Audio clip: Adobe Flash Player (version 9 or above) is required to play this audio clip. Download the latest version here. You also need to have JavaScript enabled in your browser.
*Yes, that was me. And, no, I don't want to talk about it.  Ever.
UPDATE (4/13/09): In response to the activity on my blog today in response to the passing of Harry Kalas, I've added links to download all the ringtones as .mp3′s below each one, with the hope that everyone can now hold onto a piece of that beautiful voice forever.