THE
ONCE AGAIN!!!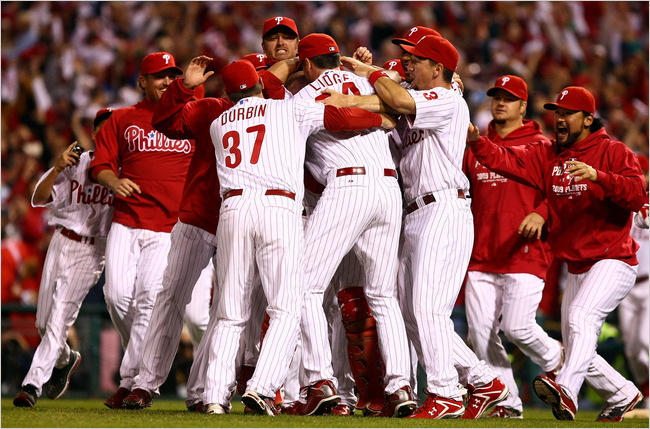 It really is hard to fathom, but after 25 years of title-less seasons, of excruciating playoff departures and of heart-breaking losses, the Philadelphia Phillies, professional sports' first 10,000-loss team, have now advanced to their second consecutive World Series by closing out the NLCS at home last night with a 10-4 beatdown of the Los Angeles Dodgers. Now, incredibly, the Phillies stand in position to do something that no National League team has done in over thirty years: successfully defend their World Championship. This quest will begin on Wednesday, October 28th, and it will almost certainly not be easy. All indications point towards a showdown with what was inarguably the best team in baseball all season, The New York Yankees, who just happen to play their home games less than two hours north of ours. Wow.
The Phillies going for back-to-back World Series titles against the New York Yankees of all teams? I mean, is this really happening?
All I do know is that this is going to be a crazy couple of weeks, and even if we get swept right out of the playoffs, the Phightins have once again placed an entire city on their collective backs and have reinvigurated the passion of an entire fanbase. The Yankees are about as strong a team as they come, and they are probably playing their best baseball of the season right now, so this mountain may be a bit too tall for even this team to climb.
But, hey, could you imagine if we went out and beat them??!! Because I can…
OUR HEROS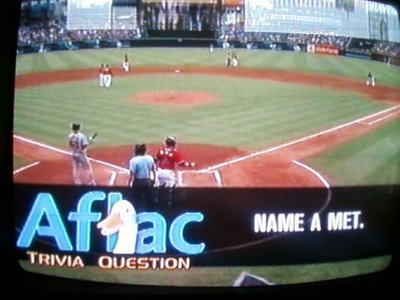 Oh shit, how did that get in there???

GO FIGHTINS!!!