As an early Valentine's Day present to you, my faithful eight readers, here is an important current event about a 12-year-old in California who recently found a candy heart that said "Nice Tits!":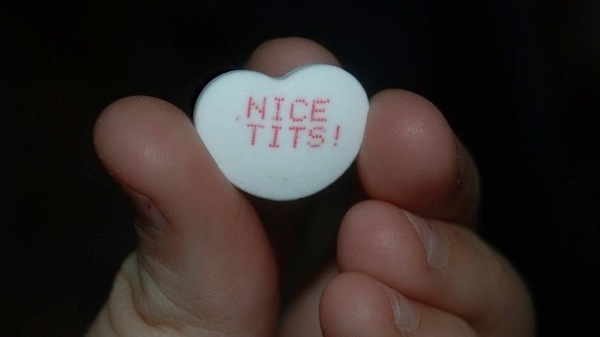 A 12-year-old girl says she found a naughty adult message on a piece of kids Valentine's Day candy.

"I thought it was kinda shocking," said Ciara Bush, "I was reading them and I brought it to my mom after I saw it."

Her parents were stunned at what they saw.

"Nice Tits," said Derrick Deanda, reading the message printed on the small piece of candy that referred to a woman's chest.
Man, the last line of that article is just amazing.