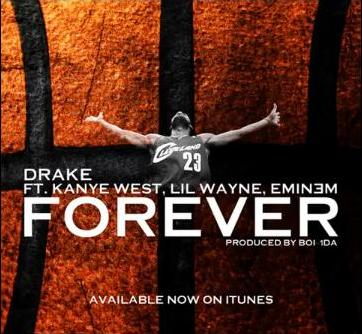 The biggest hip-hop song of the year, "Forever," by Drake, Kanye, Lil' Wayne & Eminem, gets the biggest hip-hop video of the year (directed by Hype Williams, of course) on what, I think, is going to be the biggest surprise film of the year, "More Than a Game," the documentary that chronicles LeBron Douche and his four douche friends from middle school to superstardom, assembled from the thousands of hours of home video that someone just happened to record over those years.
While the film's success will remain uncertain until it is released on October 9th, even if it turns out to be a hit, it will battle for second place at best on the "basketball movie" genre list, as there is just no way it could ever possibly top a movie co-starring Bugs Bunny…and that's a fact. So we'll just leave that discussion at that.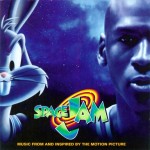 Either way…peep the video; it's hot. And as sick as this song is and as much as I love all the artists in it, it leaves me thinking one thing every single time the song ends: when Em is on his game, he really is on another level than everyone else. It's good to see that he's still got it and that he won't be rhyming in that "For Me to Poop On" voice for the rest of his life.
And if you haven't yet, do yourself a favor and download "Forever" right here
[via OnSmash]