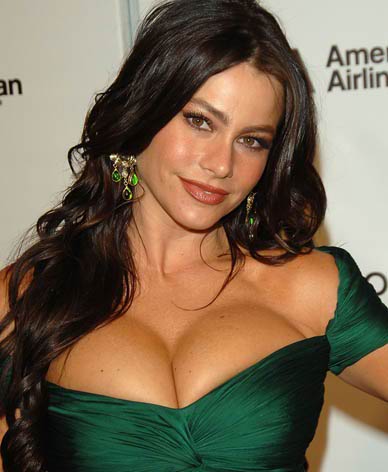 I've definitely never linked to my own blog on my own blog, but, considering the events of last night, and the possibilities as a result, I felt it necessary to remind fans of the show/Ms. Vergara's cleavage:
Best show on TV:
So, now that Modern Family won the Emmy, will Sofia make good on her bet?  Here were her comments last night in response to a question from a reporter regarding the bet:
Sofia may not have actually done the run and returned to the event (the ad did note that another cast member could be substituted for the honor), but she is considering it.

"Would you step up to the plate?" Billy asked.

"Listen, I'm not afraid of anything. I'm Colombian," Sofia said proudly.

Earlier in the night on the red carpet the actress told Billy that her small screen husband might step in for her.

"The good thing is that Ed O'Neill said that he will back me up in case something happens and I cannot do it. He's gonna do it too," she said.
[via Blogbdon]