Happy Holidays and shit from Blogbdon!
Now, as something I've been saving/had lost for a little bit now, here is my present to "all of you," albeit a full day or so late (remember: I'm Jewish):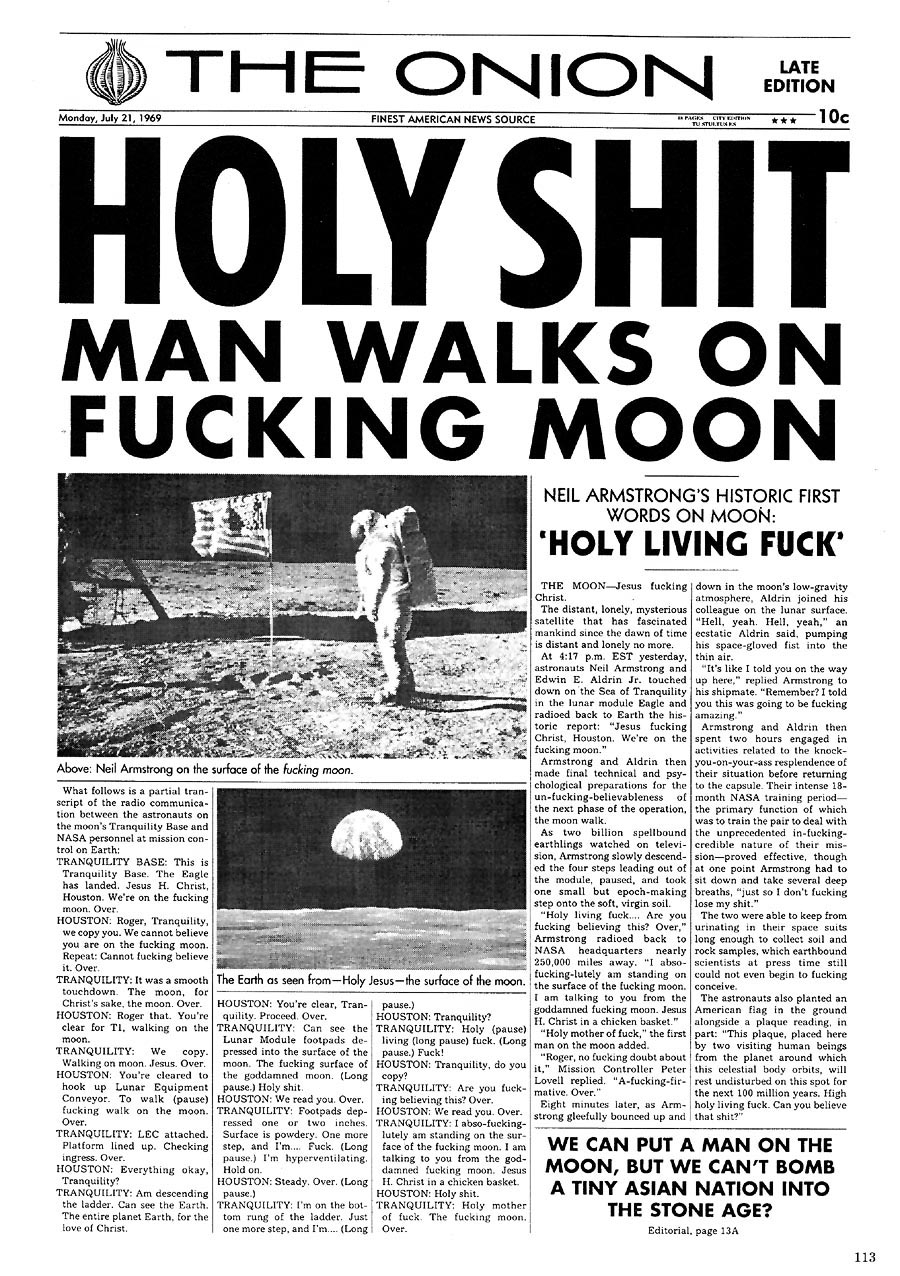 Either click on the article above or peep here for a closer (i.e. legible) look at this landmark in journalistic history.
[From The Onion's "Our Dumb Century"]