In honor of Cinco de Mayo, and inspired by the traditionally half-hearted attempts by MLB to pay tribute to the holiday, the folks over at the fantastic Uniwatch decided to design their own Latin-themed baseball uniforms, and the results are fantastic.
In the past, Major League Baseball has "honored" this holiday by outfitting some teams in Latino heritage jerseys, some of which have been more successful than others. But the usual approach of putting "Los" in front of the team's name (which PL has written about before) is so lazy and unimaginative…What follows then, are some absolutely outstanding conceptual approaches Paulie has created for Major League Baseball teams to consider whenever they'd like to make a diligent and respectful attempt to honor and support the Latino community (and maybe move some quality merchandise in the process).
Here is the awesome Latin-flavored "Filis" jersey and its accompanying caption: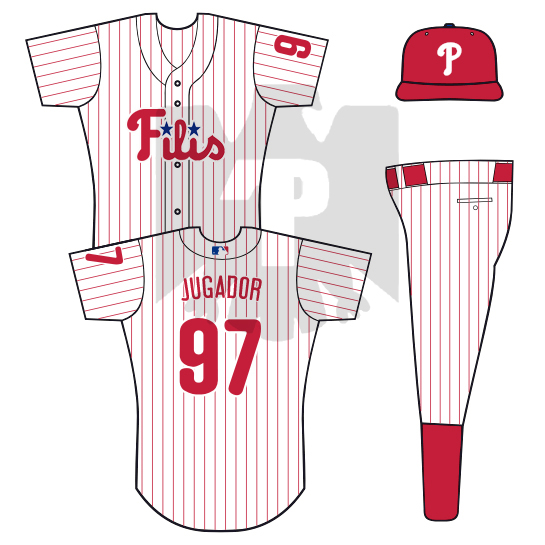 Philadelphia Phillies: Paulie has placed your defending World Series Champions in these "Filis" unis. Hey, if they can't put "WFC" on there, this is the next best thing.
[via Uniwatch]