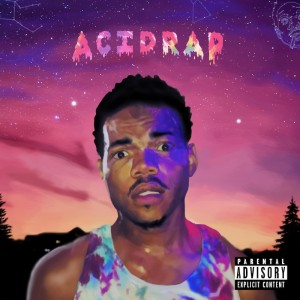 So the above album free mixtape is exactly why I get so excited about where hip-hop is going right now; add 20-year-old Chicago-MC Chance the Rapper to the constantly-growing list of hip-hop artists under 25 that have begun to consistently put out great, original stuff on a consistent basis (see: Kdot, A$AP Rocky, Joey Bada$$, etc.), and the result is an influx of great talent that makes the future of hip-hop that much more exciting.
That being said, there's no reason Chance can't blow up just like the rest of those previously mentioned; fine, this is a little different, but there's no denying that it's just outrageously awesome…and bumps. (Plus when someone says "Lean all on the square/That's a fuckin' rhombus" you listen):
"Smoke Again" (feat. Ab-Soul)
And that's just one song on the tape…
Here's another one for good measure:
"So Good (Good Ass Intro)"
And, finally, one that dropped a few months ago but is still hot:
"Juice"
And if you haven't yet then download his new tape "Acid Rap" by clicking right here, and do it this very second – you will thank me later.
[via YouTube]