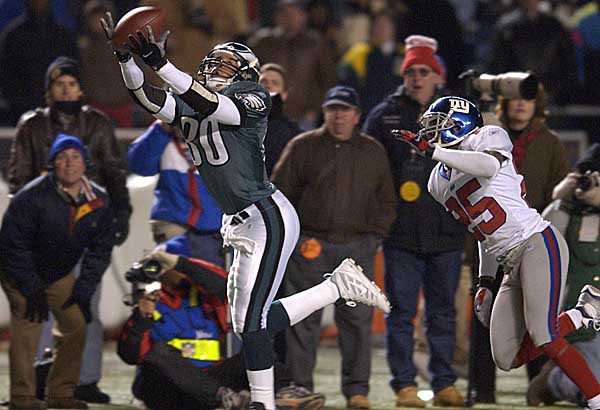 The Similarities Between Kevin Curtis and James Thrash are Almost Astounding

Pretty crazy shit:
"Four of the last eight games between New York and Philadelphia [have been] decided on the final play…"
[via Lisa Olson's FanHouse & The700Level]
P.S. This game is a pretty big deal here in NYC…I've gotten by FAR the most flak I've ever gotten for wearing a Birds jersey since I've been living here.  Douchebags.